Taxi Transfers To and From Granada Airport
Find Unbeatable Value Taxi Transfers


Granada Airport Taxis - Fares, Distances and Where to Find Them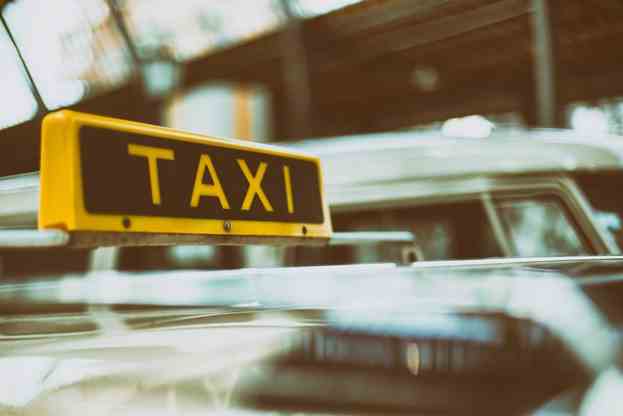 Granada Airport is officially known as the Federico García Lorca Granada-Jaen Airport, and is recognised by its airport code of GRX. It is an international Spanish airport, operated by Aena, and offers flights to Barcelona, Madrid, Melilla, Rome and Paris, as well as other destinations, by the airline companies of Air Europa, Iberia, Transavia France, Vueling Airlines, Bu-express and others. The airport is of an average size, handling approximately one million passengers every year, and has a well-equipped terminal building for its passengers. There are also transport options available, for example, the Granada Airport taxis and buses, although there is no train station at the airport. Taxis are a popular way to travel even though they are more expensive than other forms of transport.
Granada Airport is located in the region of Andalusia, and is approximately 15 km, or 9.4 miles to the west of Granada city. It is also nearby the municipalities of Santa Fe, Chauchina, Láchar and Cijuela, and approximately 100 km, or 62.5 miles south of Jaen, another major city served by this airport. Granada is found towards the south of the country, and is nearby to towns and cities along the famous Costa del Sol, such as Malaga, Torremolinos and Fuengirola. Passengers arriving at Granada Airport have access to many of the wonderful attractions in the area, including the Alhambra Fortress in the city of Granada itself. At the airport, passengers will find a taxi rank just outside of the arrivals area, from where taxis are generally available twenty-four hours a day. The bus stops of the airport are also located in this area.
Granada Airport taxi services are offered to all nearby areas, including Granada, Alhambra, Albavzín and Sierra Nevada, which is the mountain where skiing activities are popular. The approximate taxi fares to these destinations are as follows: Granada – 25 Euro, Alhambra and Albavzín – 28 Euro and Sierra Nevada – 80 Euro, or a little more if there is snow. Passengers can travel to the airport from these locations and others as well. Taxis can be called to come and collect you from the doorstep of your residence, hotel or place of business, and are therefore often considered as more convenient than the bus services available. Another advantage of a taxi is that their journeys are usually much quicker than those of a bus, as they do not stop for the off-loading of passengers along the way. This makes their services an ideal form of transport for business travelers with little time to spare. Taxis are also often considered as more convenient for families travelling with young children. However, taxis are more expensive, especially for single travelers, as a bus ticket from Granada to the airport is only three Euros.
In general, taxis in Spain operate their services similar to those in many other European countries, as they calculate the cost of the journey in accordance to the distance traveled. All vehicles are equipped with a meter, and this device records the number of kilometers traveled, with a certain cost per kilometer driven. Taxis also usually operate according to two sets of tariffs, one for journeys during the daytime hours of weekdays and Saturdays, and the other for night journeys and for travel on Sundays and public holidays. Travelling by taxi during the hours between 07:00 and 17:00 on weekdays is less expensive.
An airport surcharge may be applicable to the journey, and the meter of the vehicle will usually start at a set minimum charge. Therefore, there are also charges over and above the meter rate. Additionally, charges can be made for luggage loaded, more than four adult passengers and for animals transported in the vehicle. It is recommended for passengers to always discuss the approximate fare to be charged for their journey before leaving the airport, and to find out in advance the average cost to their destination. The Aena information desk within the terminal can provide their assistance. There are sometimes average taxi fares listed at the information desk as well, or set rates to the most popular nearby destinations.
From most major European Airports, many privately operated companies offer transfers to the nearby hotels, tourist attractions or other locations within the towns and cities of the area. Private transfers are similar to taxis, but are a service that requires an advanced reservation. They could be similar in price to a conventional taxi service, but this will mainly depend on the number of travelers in need of transport. Private transfer companies will often provide child seats for younger customers, and can offer special vehicles for disabled persons as well.
Passengers are recommended to use the services of only official Granada Airport taxis, and to not accept any transport offers from unknown persons in the arrival areas. It is usually not permitted for any individual to approach passengers and persuade them to use their services. Any unwelcome invitations can be reported to the security officials of Granada Airport.
Taxi fares to & from Granada Airport (GRX)
Taxi Transfer Customer Reviews
Available Transfer Options