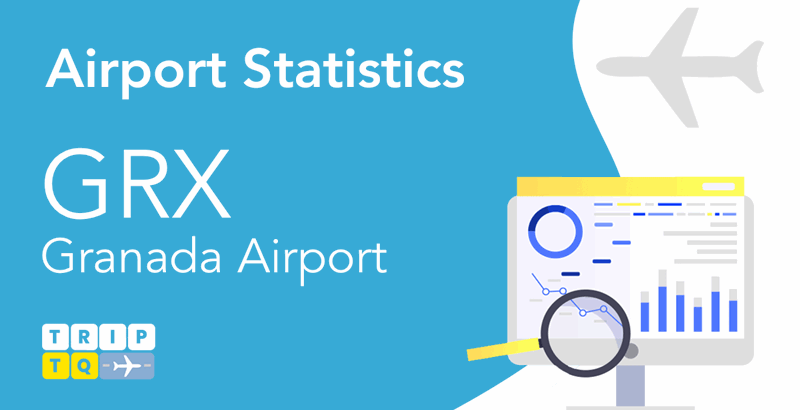 Granada Airport Sees Strong Rebound in Passenger Traffic, Up 8% in Q3 2023
Granada Airport in Spain passenger traffic in Q3 2023 soars 7.50% compared to the same period in Q3 2022. This increase surpassed the passenger volume recorded in Q3 2020, Q3 2021, and Q3 2022, attributed to the easing of travel restrictions, the opening of new routes, and the increasing popularity of the area as a tourist destination.
Sustained Passenger Growth at Granada Airport - Q3 2023
The third quarter of 2023 at Granada Airport in Spain marks a steady recovery in passenger traffic. Recent data reflects the aviation industry's resilience and travelers' increasing confidence in returning to the skies despite not yet reaching pre-pandemic levels.
Granada Airport Passenger Volume - Q3 2019 to Q3 2023
The latest data for Q3 2023 shows a continued increase to 282,912 passengers, a growth of 7.50% from the previous year. The passenger volume at Granada Airport has gradually rebounded from the global pandemic.
In Q3 2019, before the pandemic, the airport recorded 331,384 passengers. However, during the pandemic in Q3 2020, there was a sharp decline to only 108,770 passengers, a decrease of 67.18% from the previous year.
As restrictions began to ease, there was a significant recovery in Q3 2021, with an increase of 85.09% from the previous year, bringing the total to 201,327 passengers. This positive trend continued into Q3 2022 with a further increase of 30.72%, totaling 263,169 passengers.
Passenger Traffic at Granada Airport - 2018 to 2022
A comparison of passenger statistics from 2018 through to 2022 highlights the significant growth experienced by Granada Airport. In 2018, the airport recorded a total of 1,126,389 passengers. However, this number fluctuated in subsequent years due to the global pandemic and its aftermath.
Flight Statistics at Granada Airport - September 2023
Granada Airport, a hub for domestic and international travel, is serviced by several airlines that connect it to various destinations. The top countries served by the airport include Spain, the United Kingdom, France, Italy, and Switzerland.
Regarding international travel, the most frequented destinations from Granada Airport are London, Paris, Geneva, Bologna, and Napoli. On the domestic front, the airport sees many passengers traveling to Barcelona, Madrid, Palma Mallorca, Melilla, and Las Palmas.
The airlines operating these routes and contributing to Granada Airport's diverse connectivity include Vueling, Iberia Regional, Air Europa, Volotea, and Binter Canarias. These airlines offer passengers a wide range of domestic and international travel options.
Are you a travel publisher and would like this information for your site/blog/publication?
Contact us on this form to request Granada Airport Statistics (Statistics, data and infographics are available for a wide range of airports worldwide - please tell us your requirements using the form)
UNBEATABLE VALUE CAR RENTAL
FREE
Amendments,
FREE
Cancellations,
NO
card fees!

airport_shuttle Need Airport Transfers?
Useful Information about Granada Airport